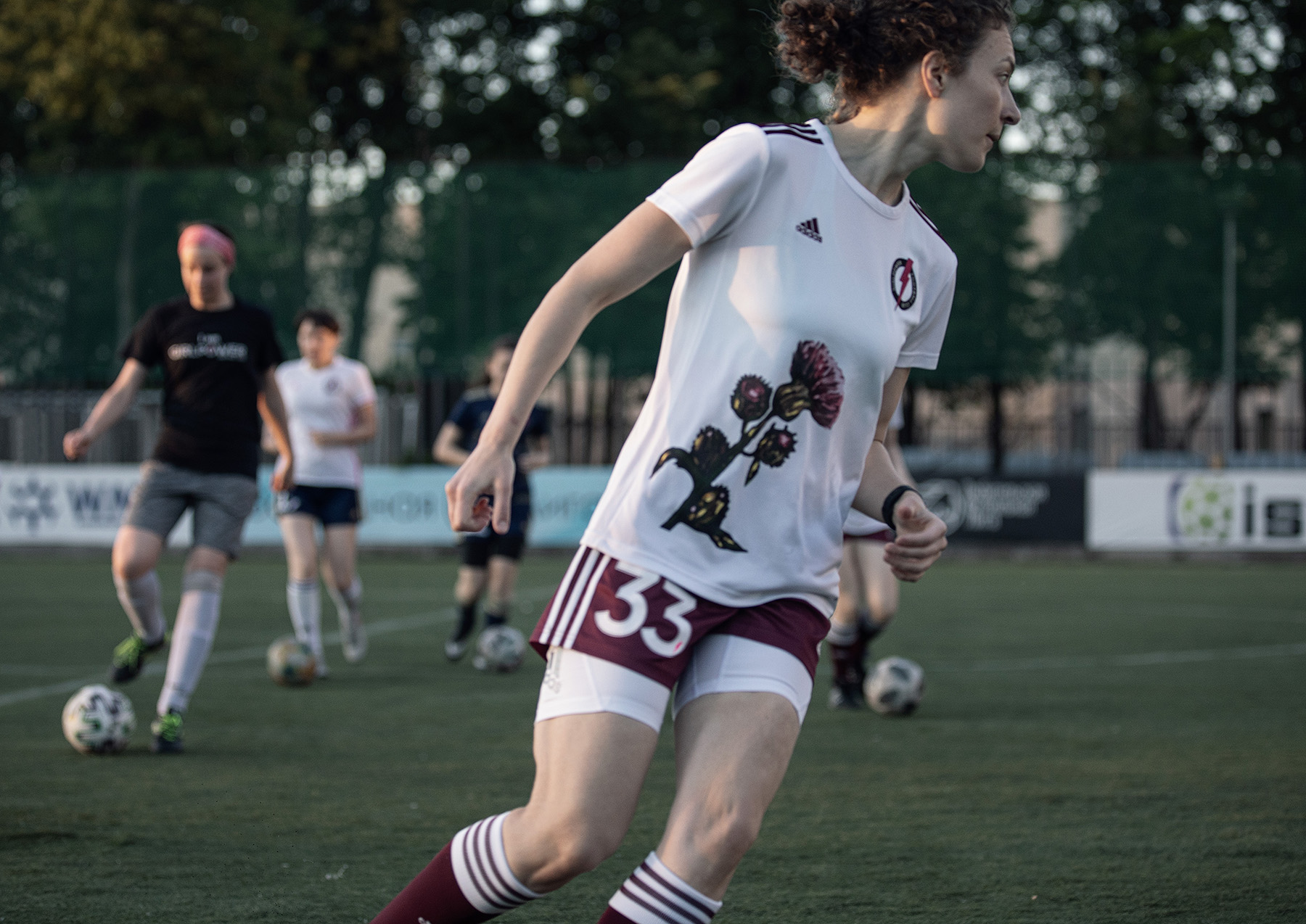 This was my very first experience in real sport photography. And it was quite messy to be honest cause I did all the mistakes I could do. After a year I decided to go back to this set and finish it as good as it is possible for me. Cause despite all there's some good moments I think (there was much more good moments but I got what I was able to..). I love sport as art (I do some sport for myself but never was a fan of big sport in any kind). One day I was on Mathew Barney presentation in Moscow where he talked much about his attitude to sport. I never thought that we can see it so different ways. Something interesting happening with the bodies, all that emotions on their faces and in their gestures, interaction occuring. So much drama sometimes. There's a lot of stories to tell, to walk through.

Here is a girl team, a special team. This girls have jobs and stuff to do but one day they discovered their common passion, a football. And they come to the field to train and play together. There's a lot of football events in Moscow but I really wanted to shoot this girl football club. And big thanks to the head of 'Girl Power' club Vladimir Dolgiy-Rappoport for giving me a permission to do this. And of course big thanks to the girls and trainers for not yelling at me.

As I know in 2022 this club have moved to Europe, hope they're well.