The last work for the series 'Spasti', the third comicbook called 'Spasti admirala Kolchaka' ('Saving admiral Kolchak'). All video is generated, due to many reasons we decided not to shoot any content. That was a serious challenge for me as a modeller. I did myself all the models, lightning, environment, simulations.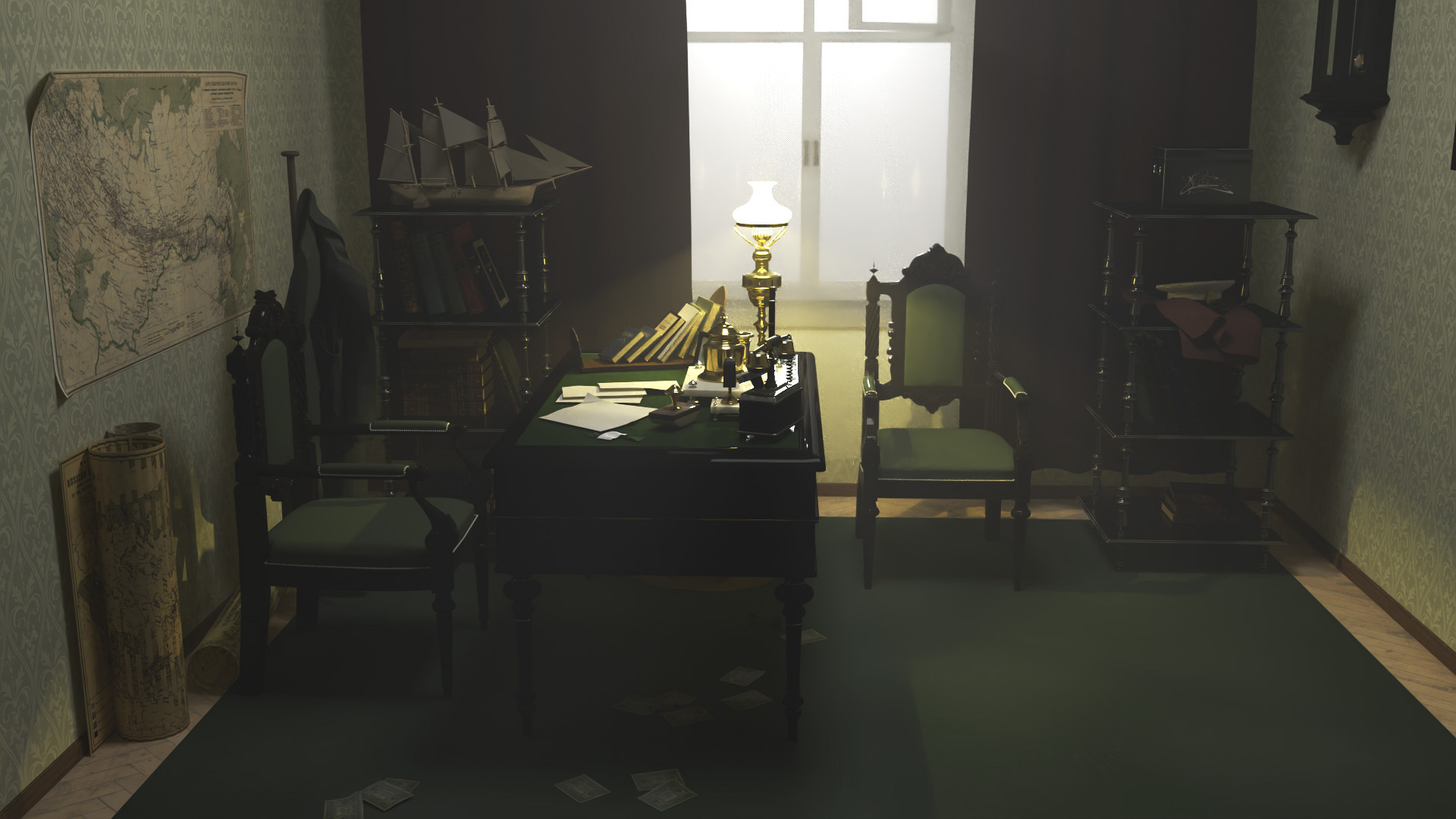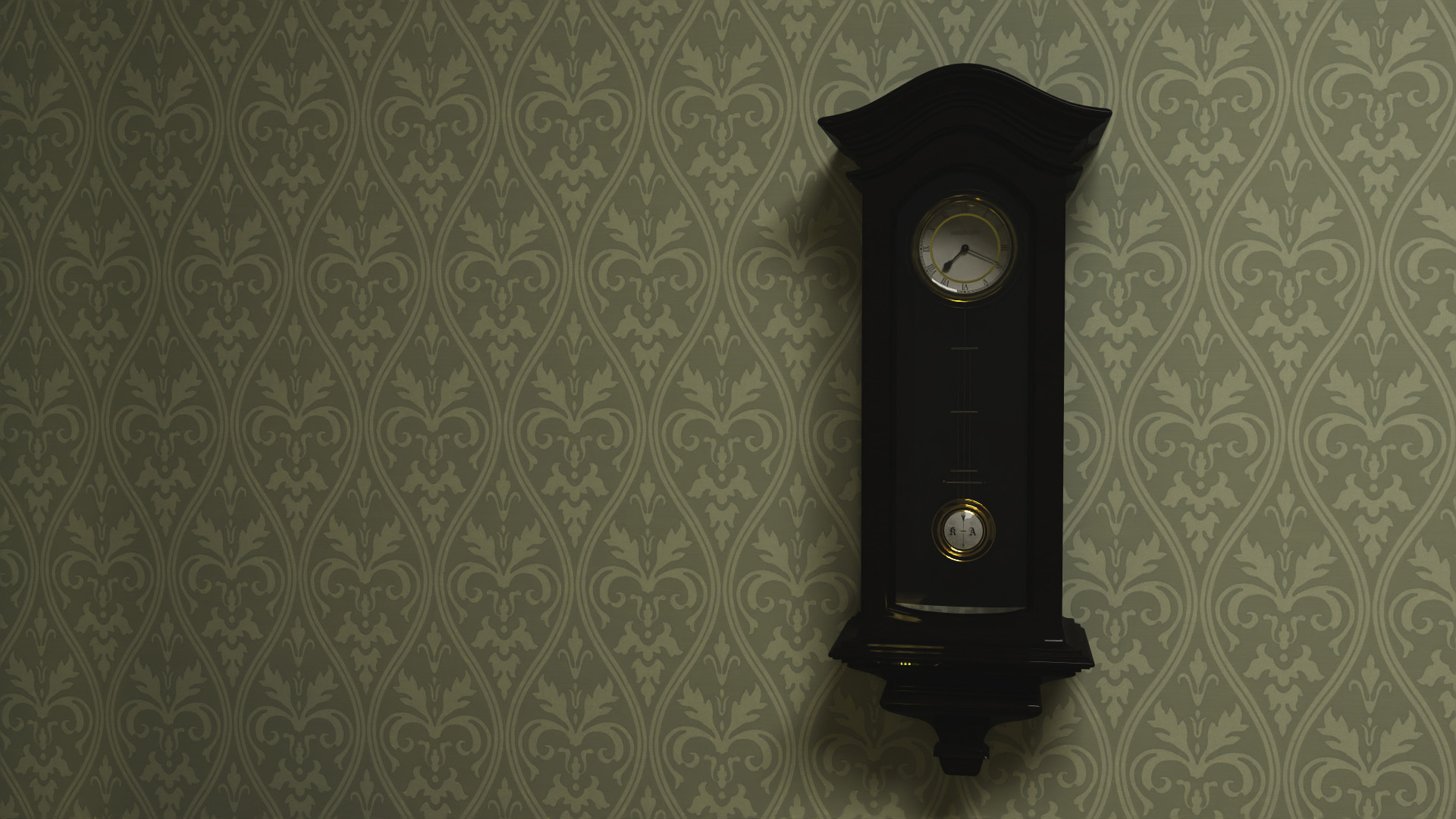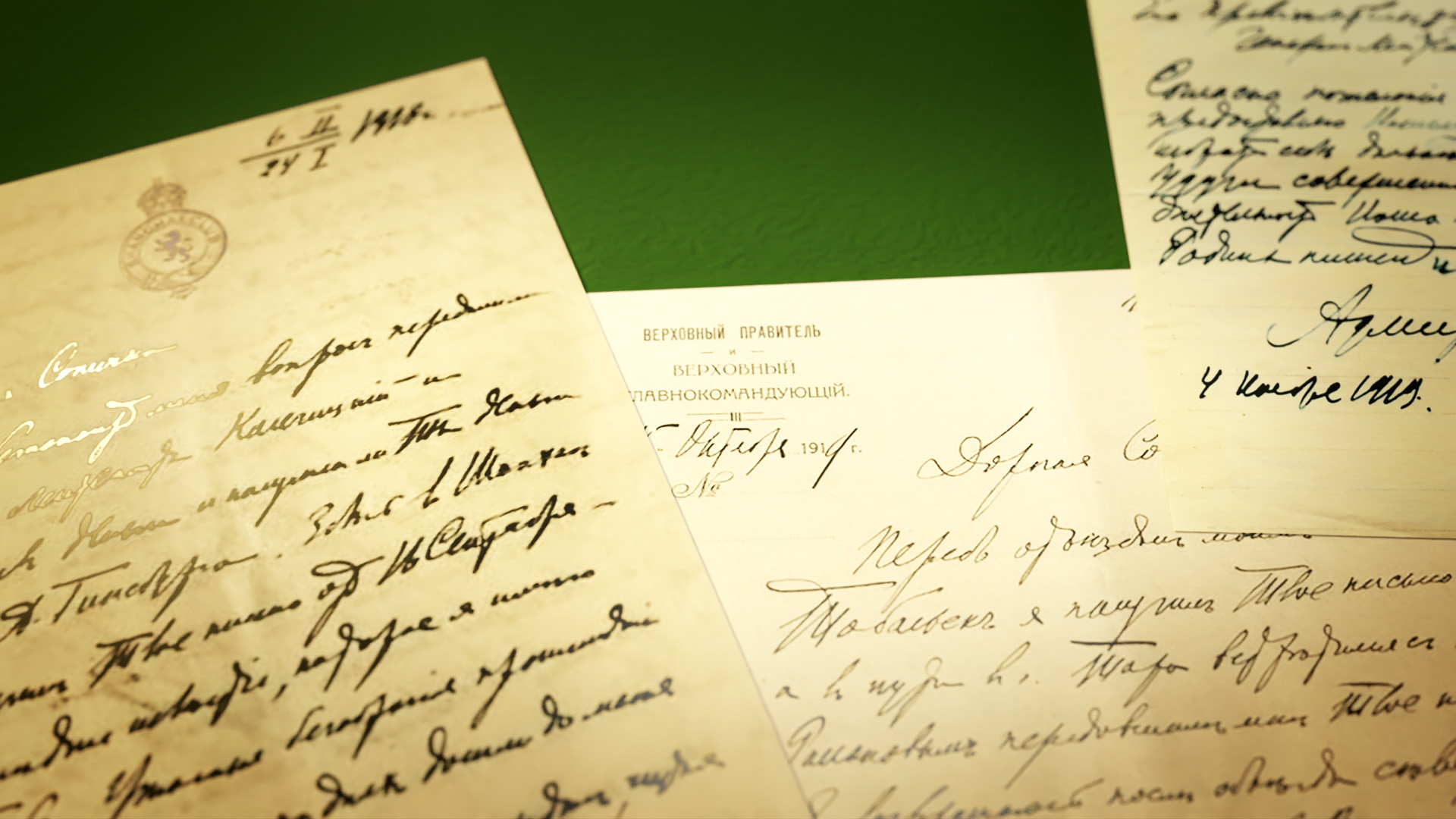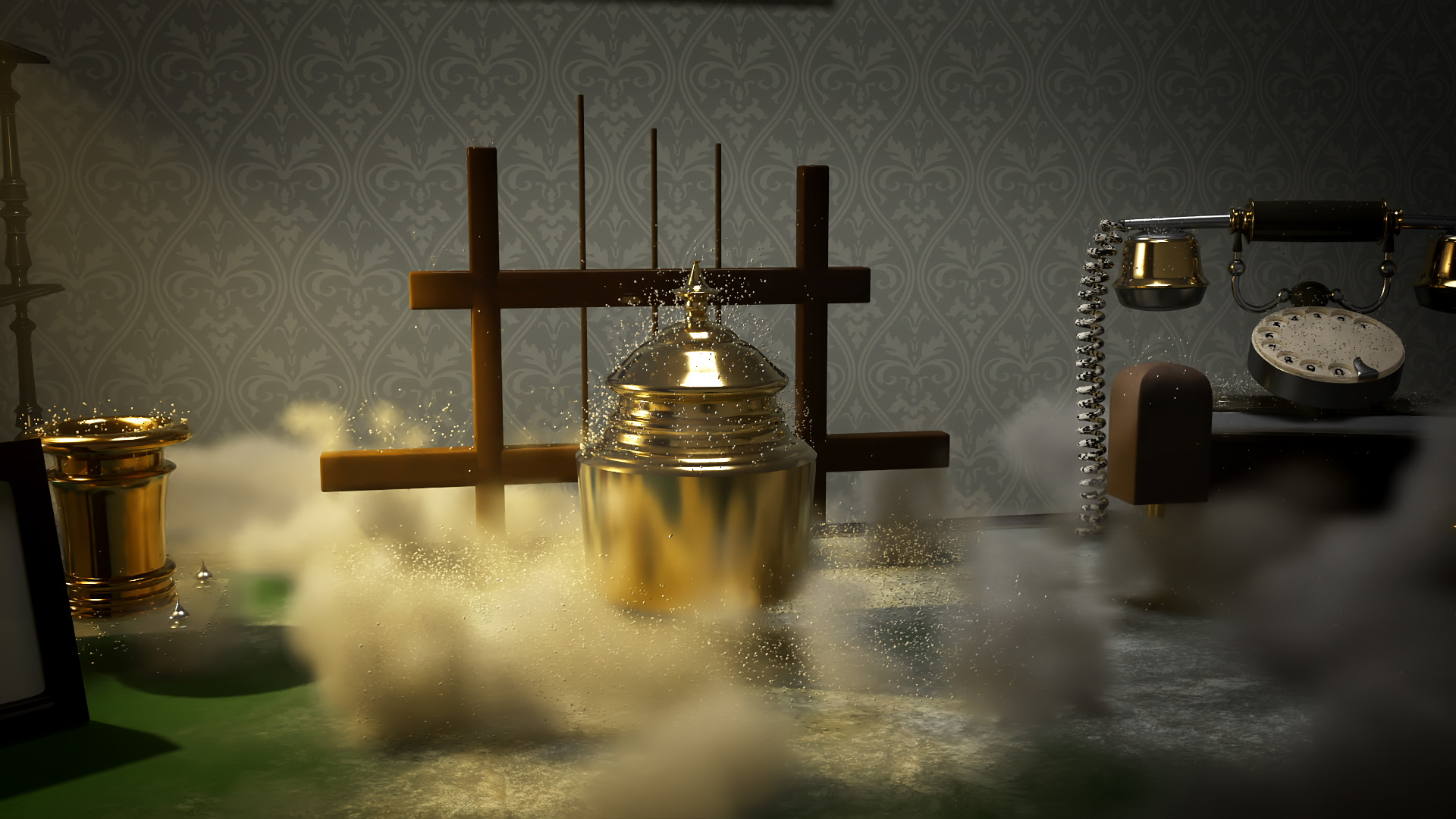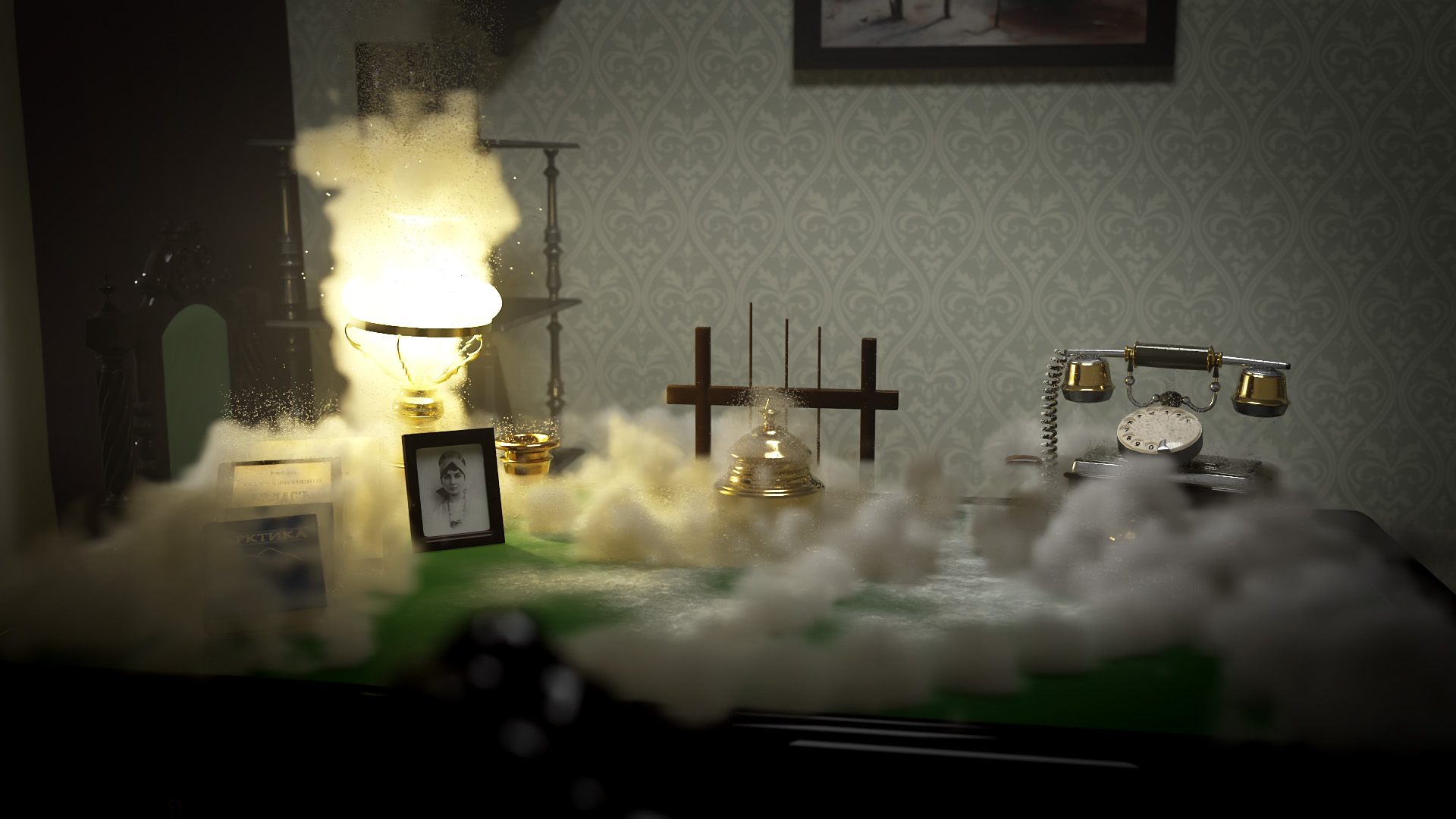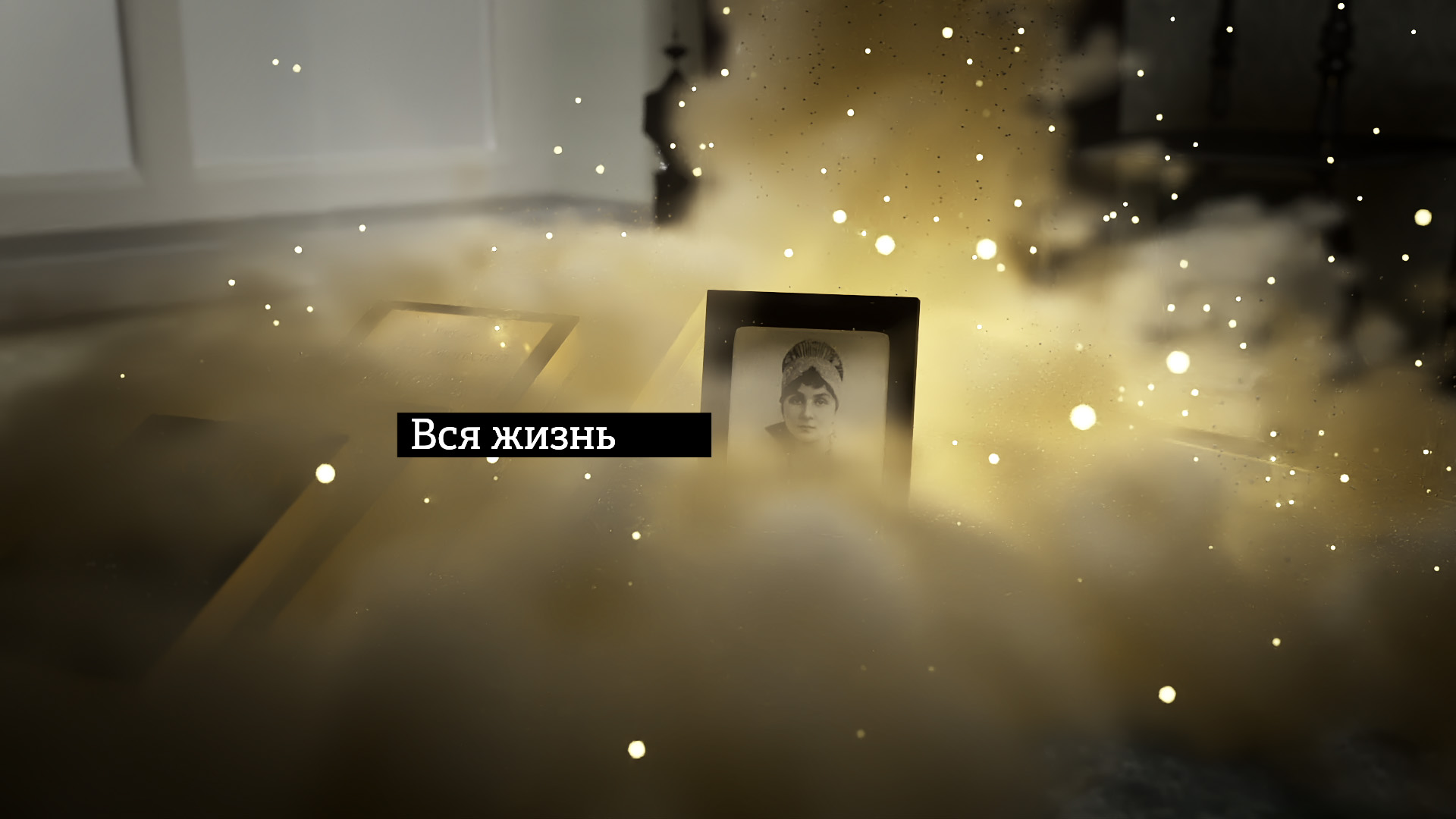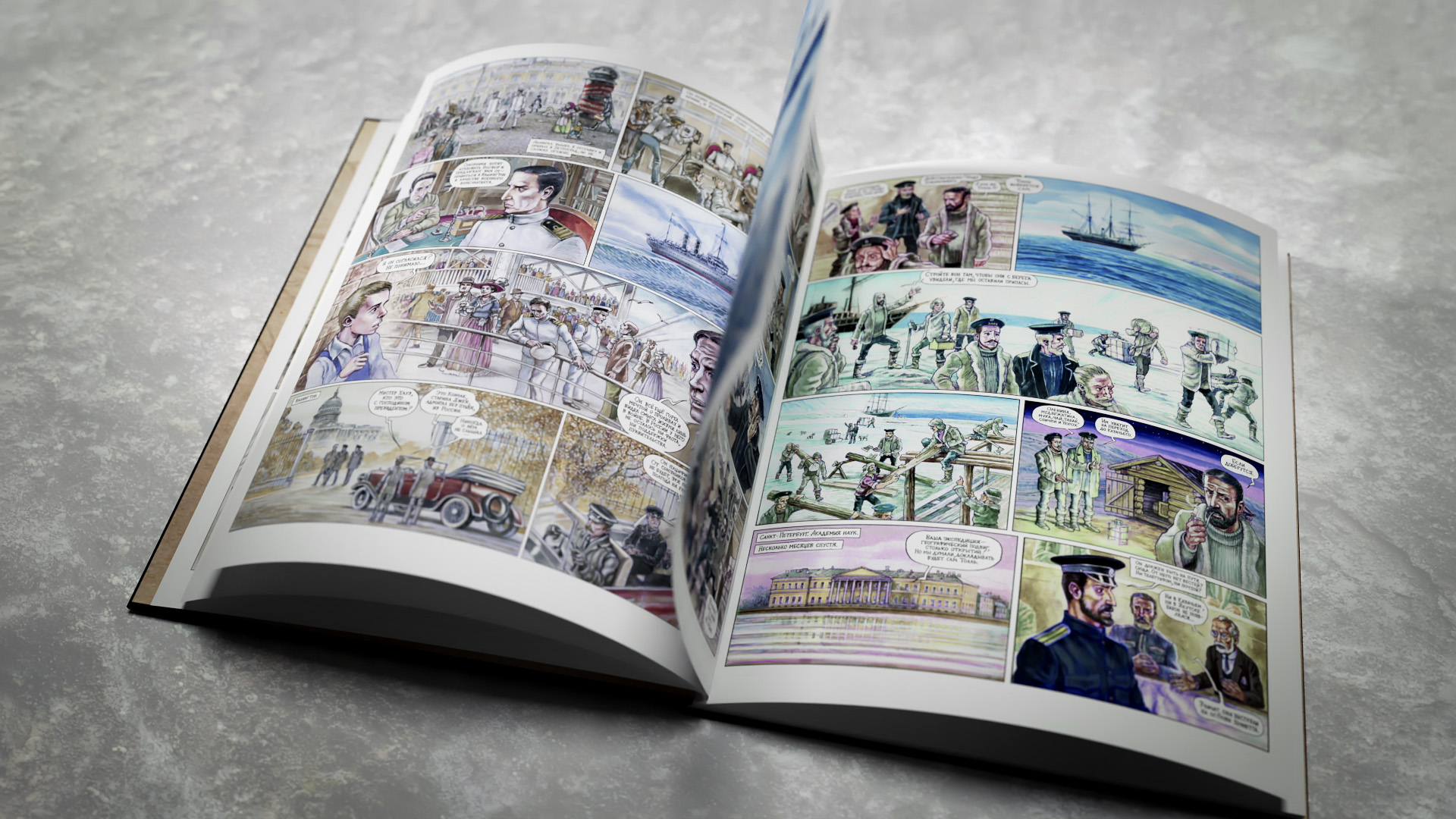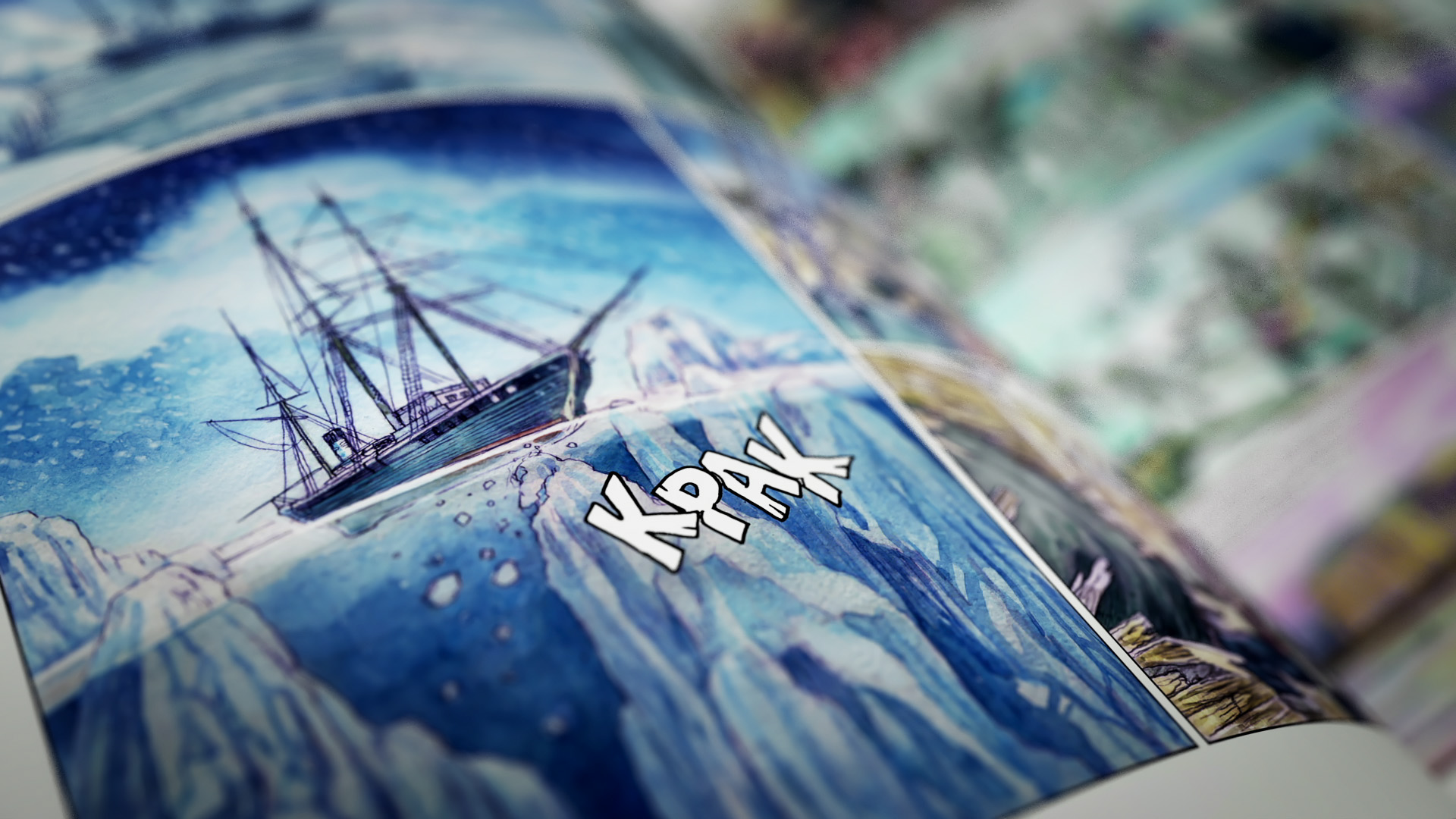 Here is the room before it's been textured. After all modelling was done I started to work with the light. It's tricky. I wanted to do the ambient foggy smoky light in the room. The idea was to let you feel the time - morning in winter, sunrise through the winter clouds. Kolchak was already gone as all his stuff was disappearing at the moment. But as it is a commercial I needed to make a picture clear enough. So I decided to add a lamp which was giving the light for all the stuff on the table and mixed the warm lamp light with the white light from the oustide. The decision was quite good cause it lets you think that Kolchak was gone fast, even not to switch off his table lamp. There's still a little fog in the room though.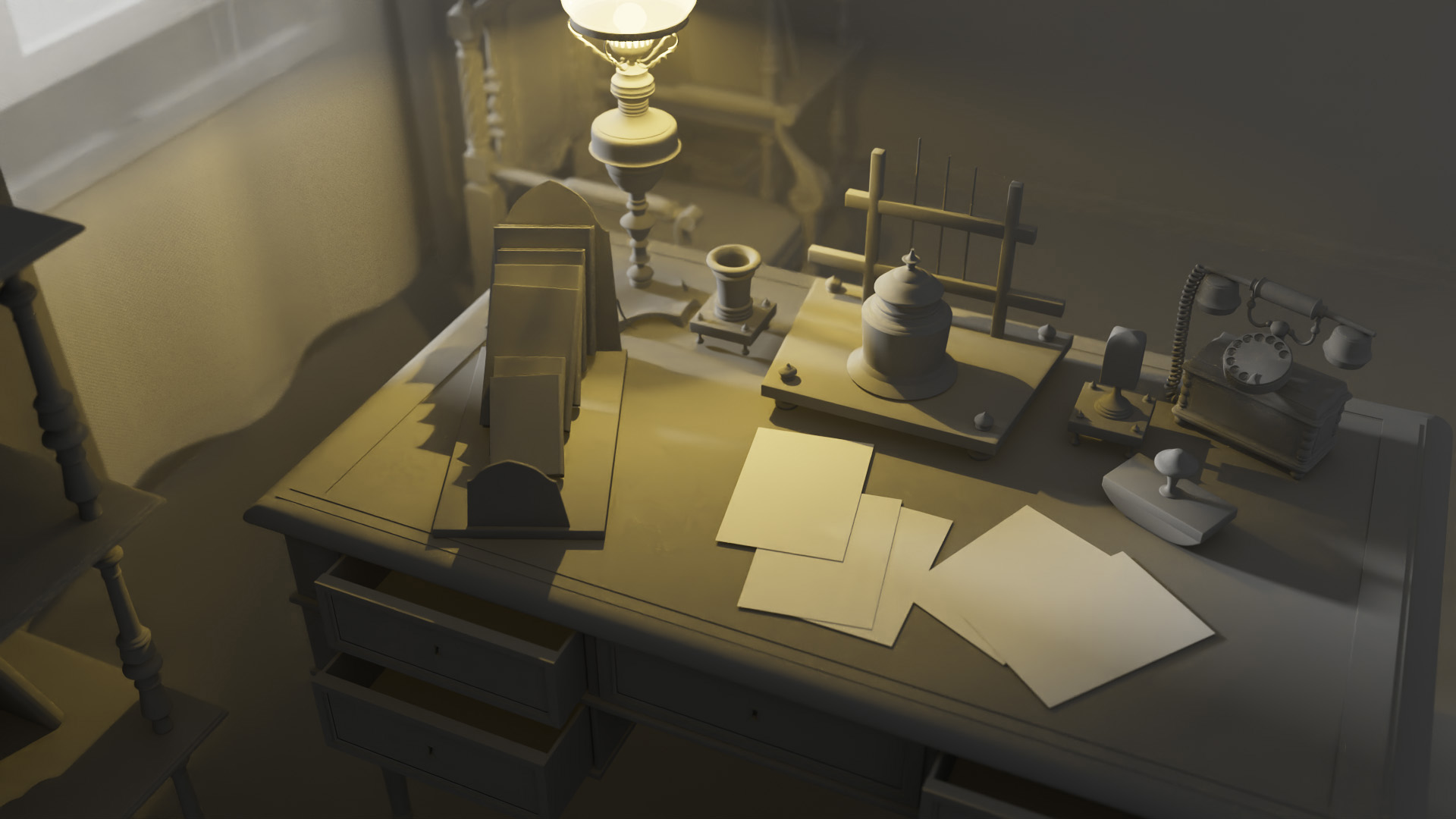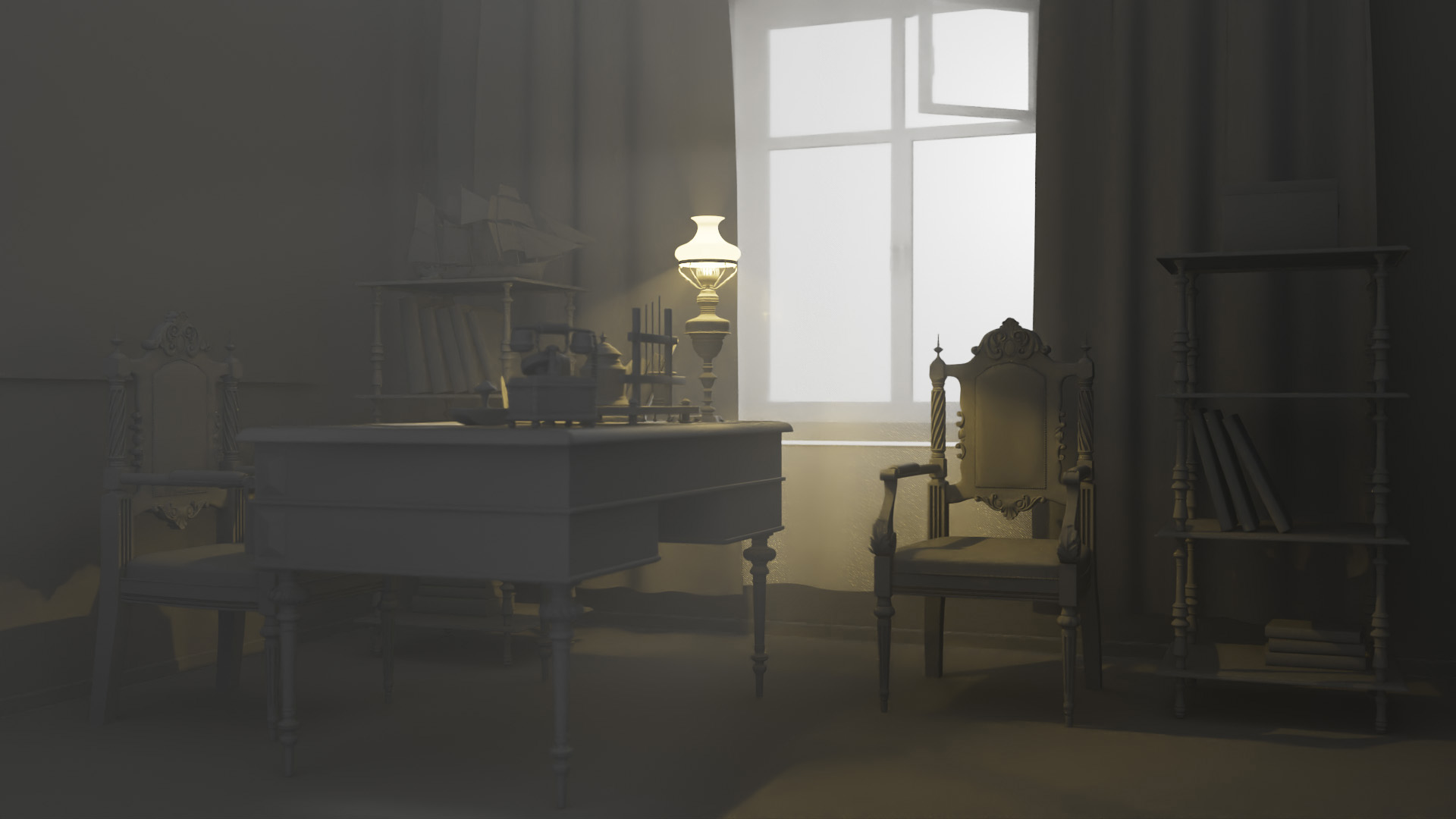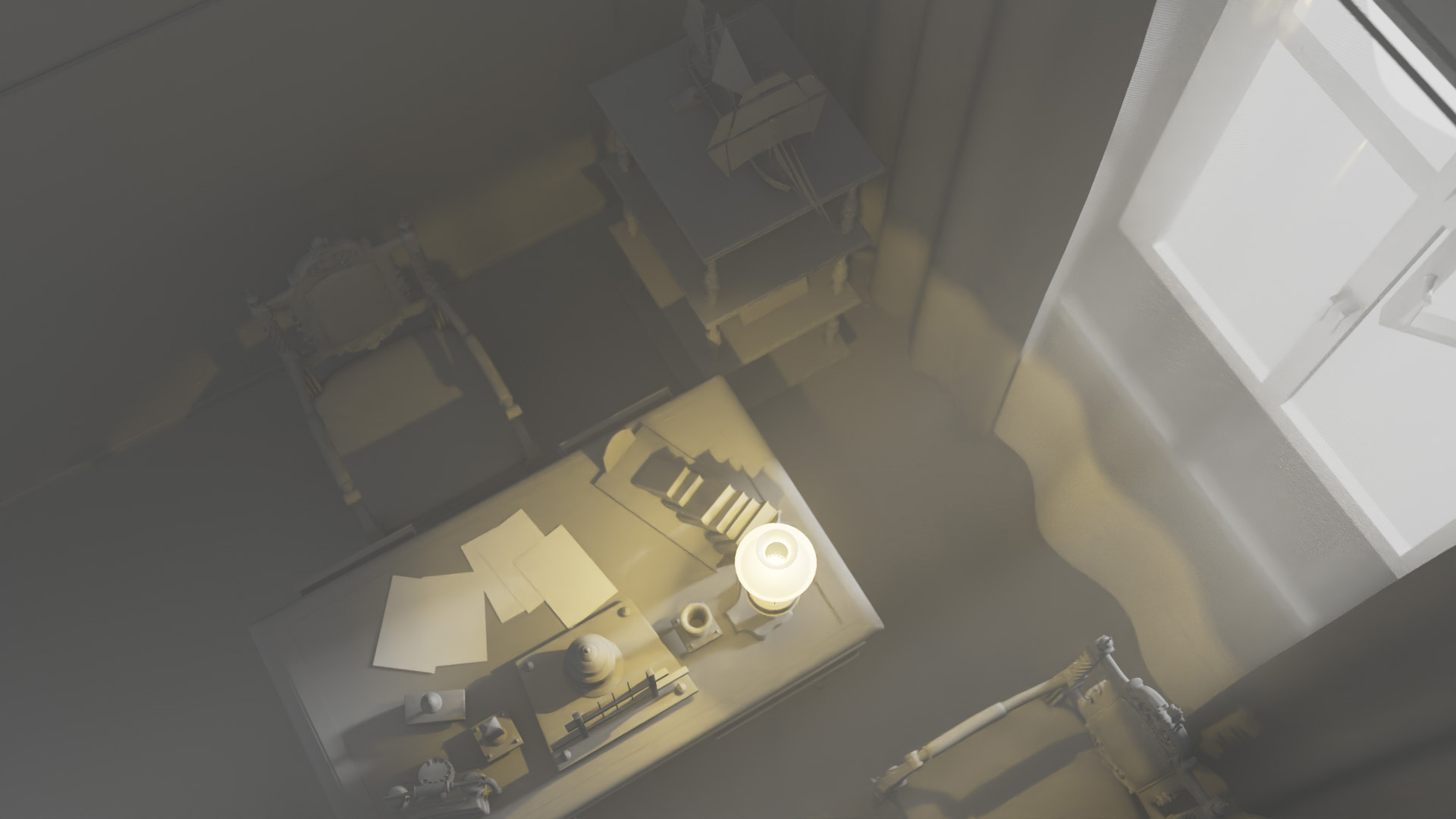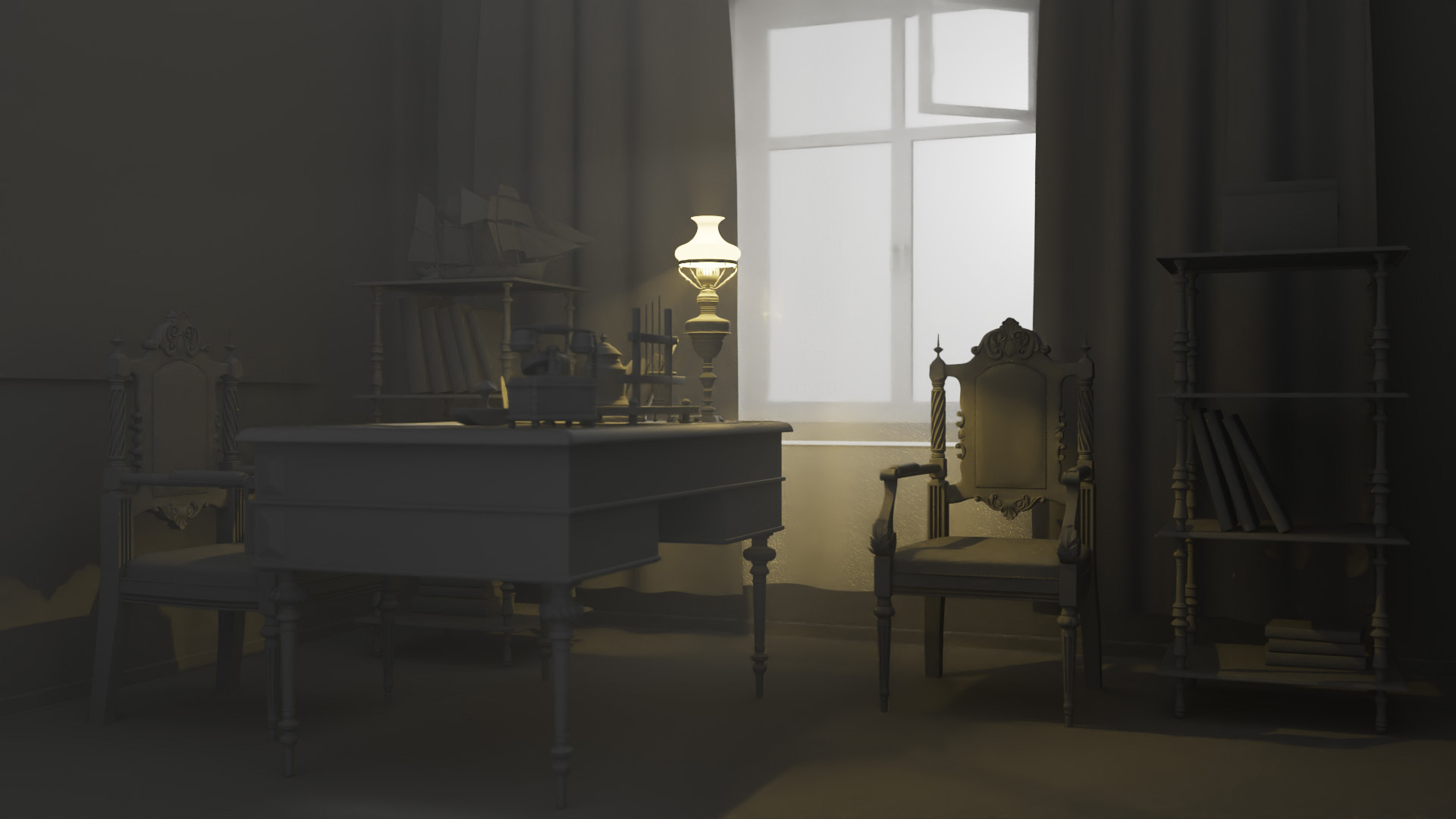 That's what was out in September 2022
Here is the set of models I made for the video. First one is the medal 'For liberating of Siberia'. That was designed in 1919 for the Kolchak's army but never any medal was given to anyone.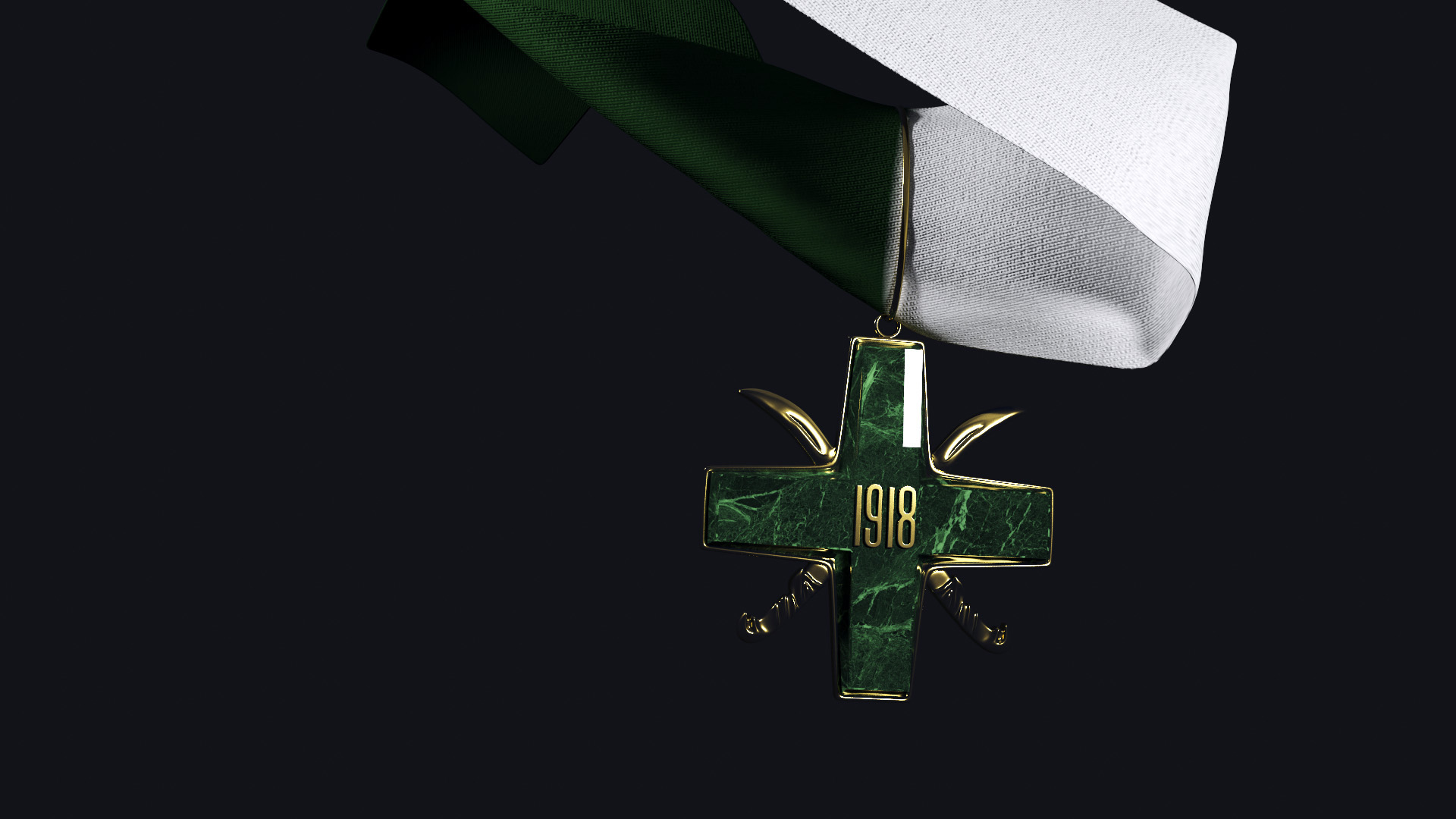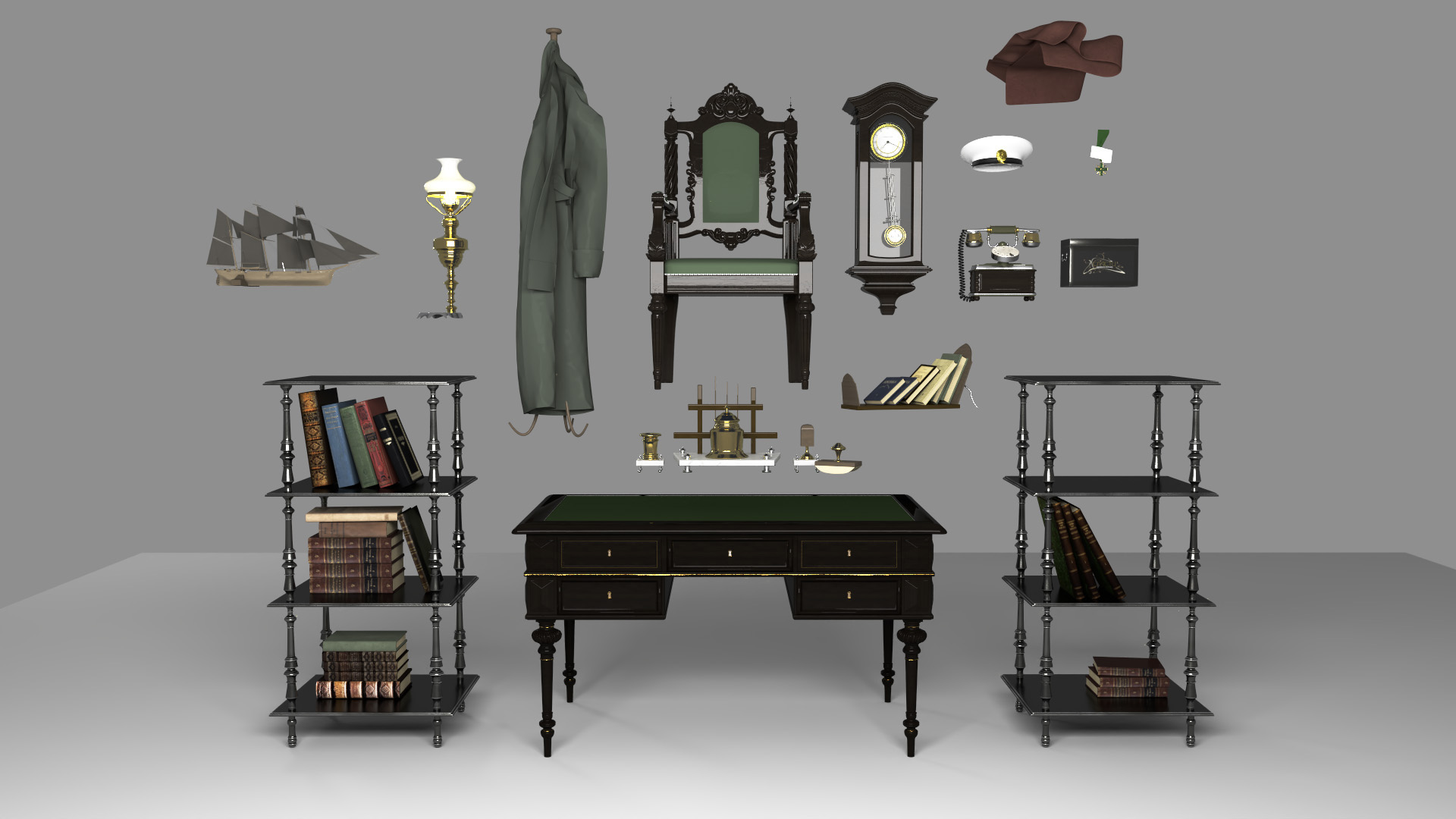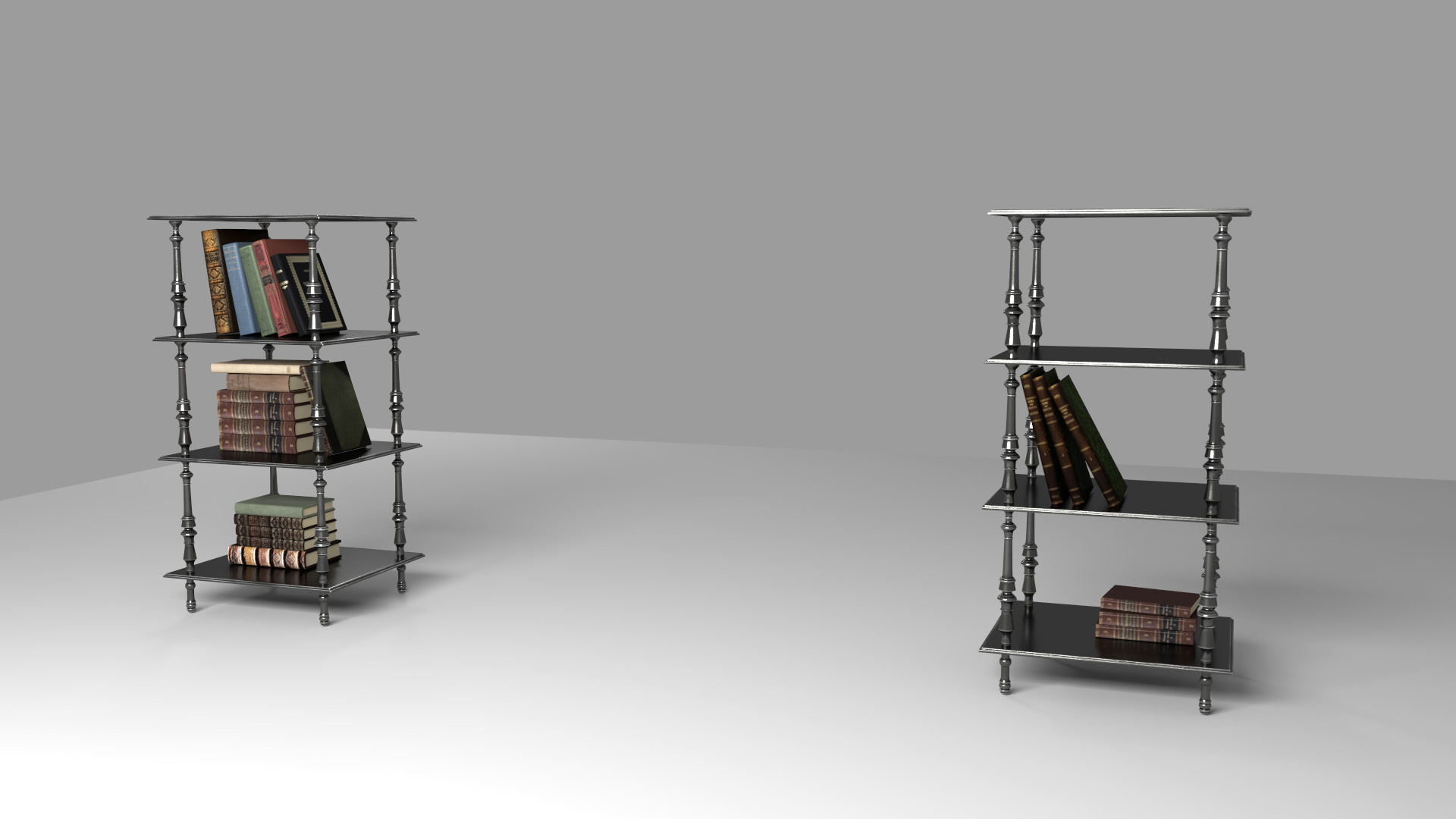 Making books was a quite hard work. They all textured by me. I've creating some of the covers, like 'АРКТИКА'. The other ones was made by using the pictures of real old book covers and backs and adding some bump to make it more realistic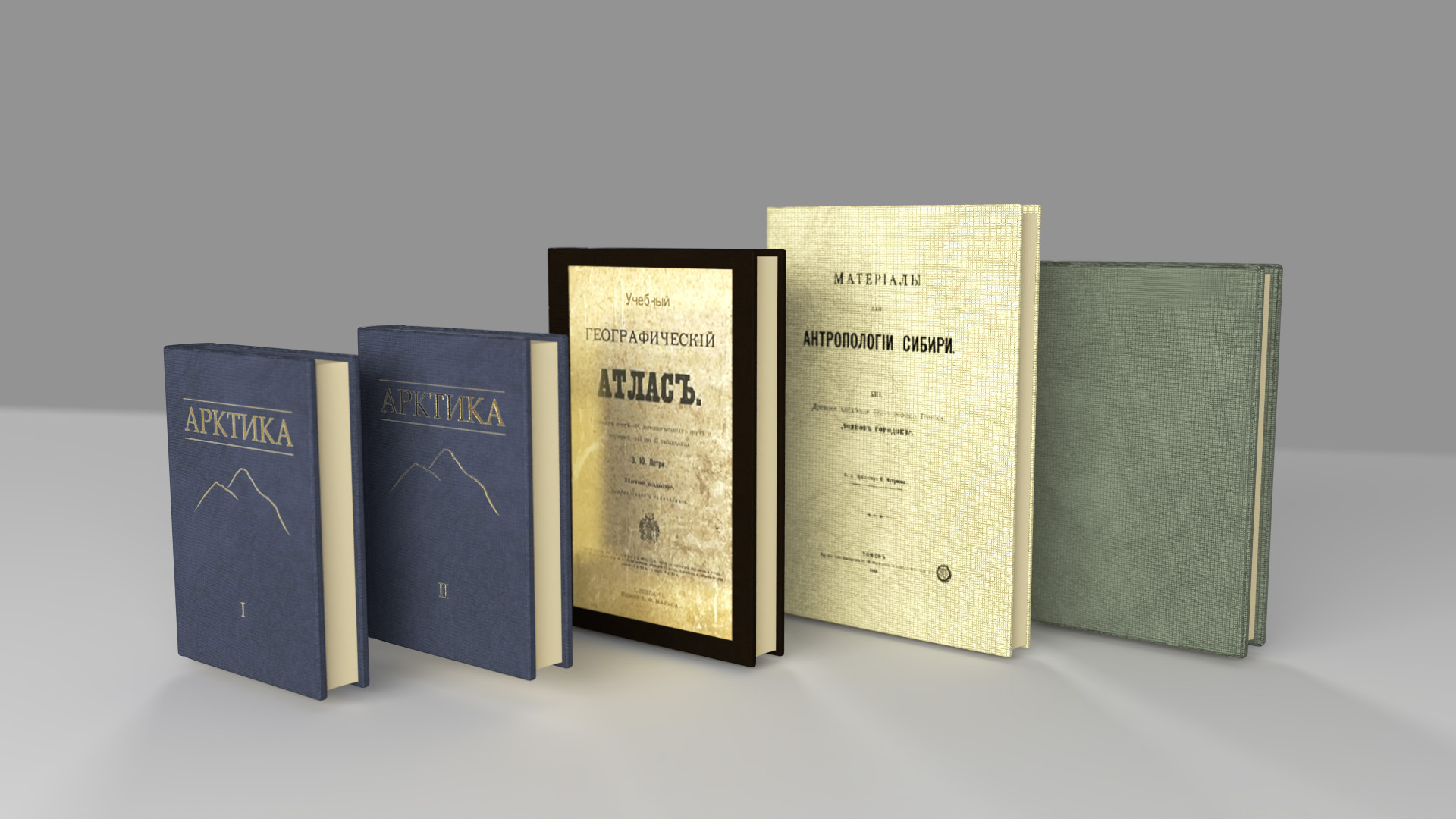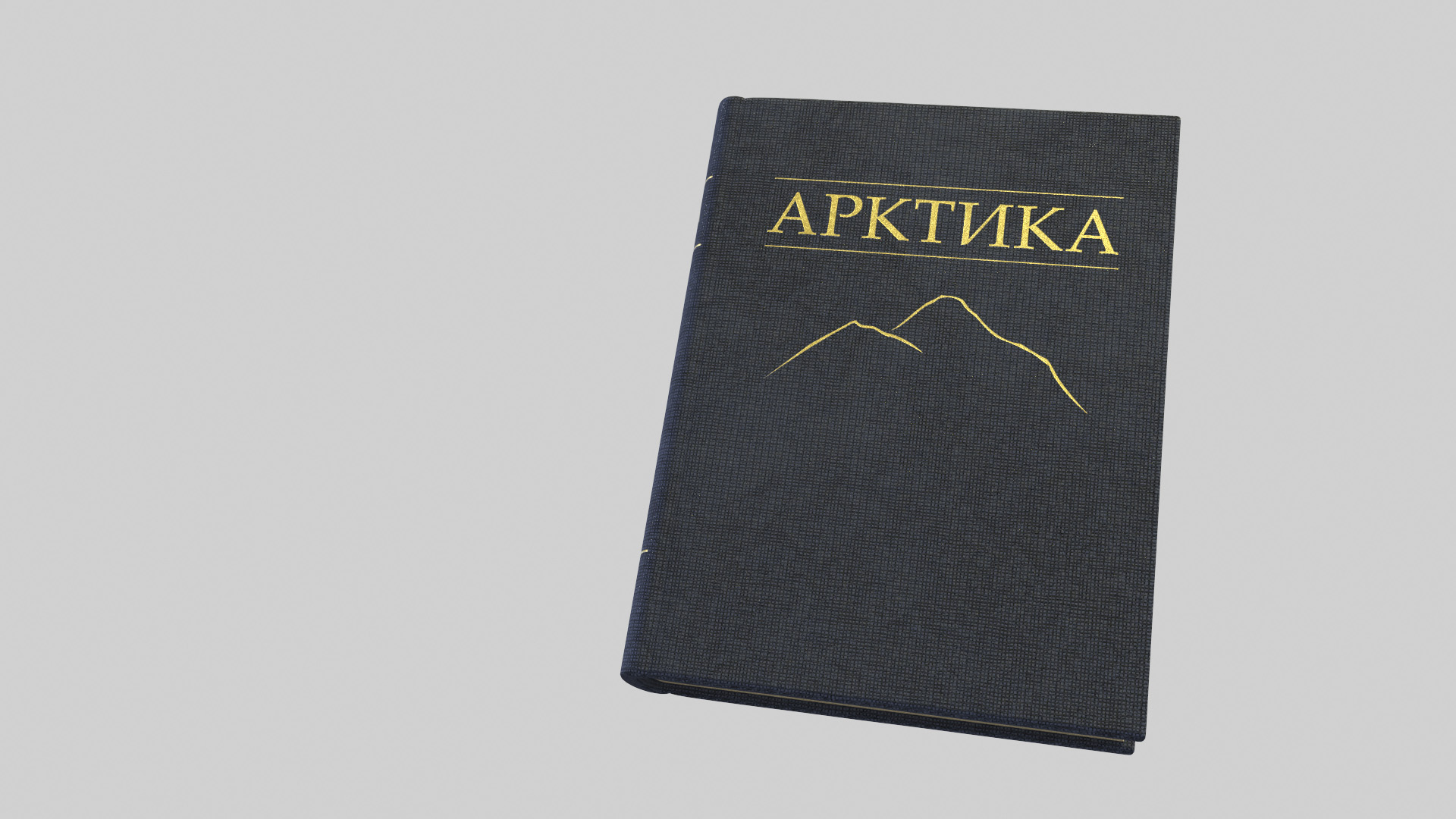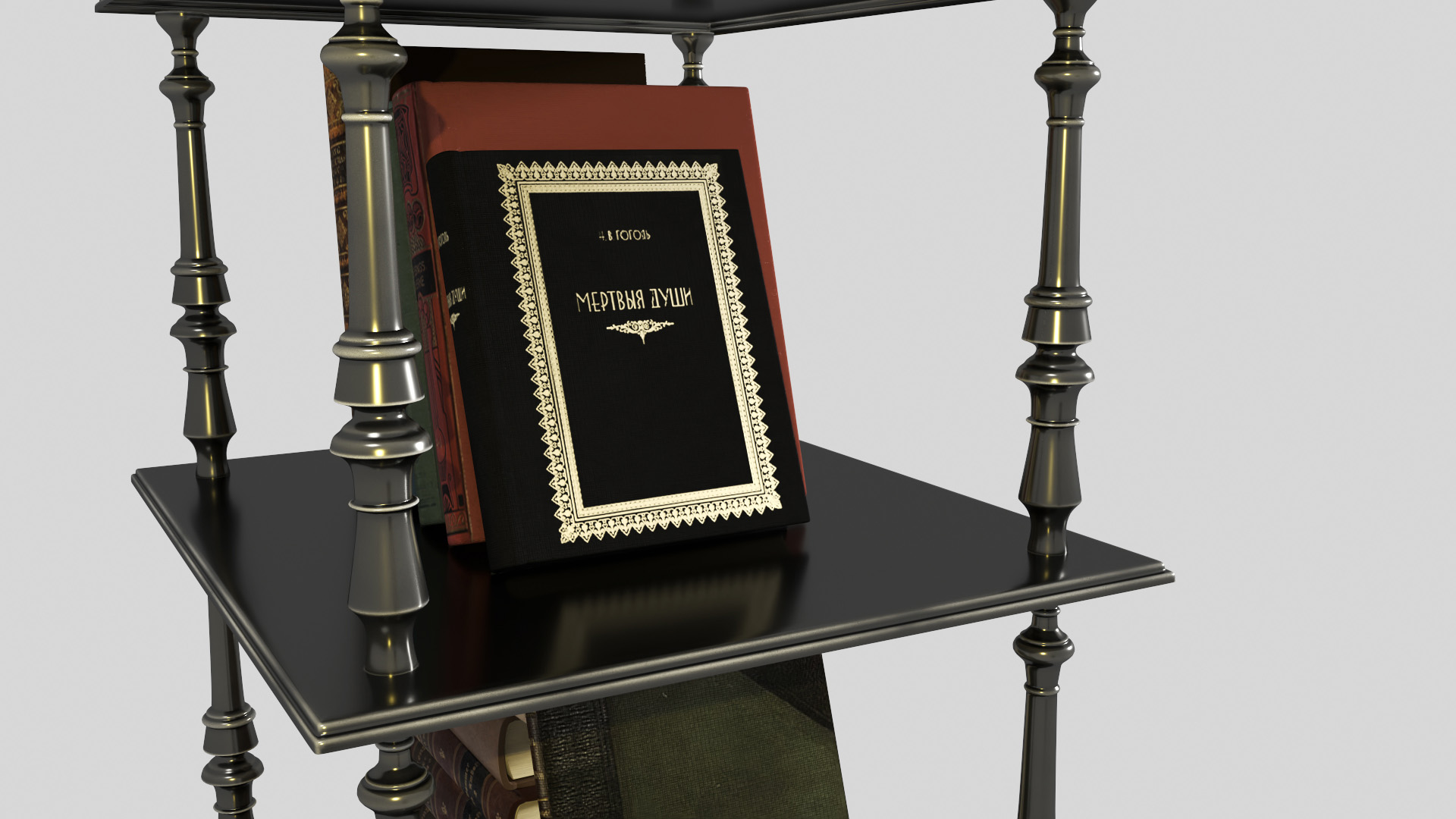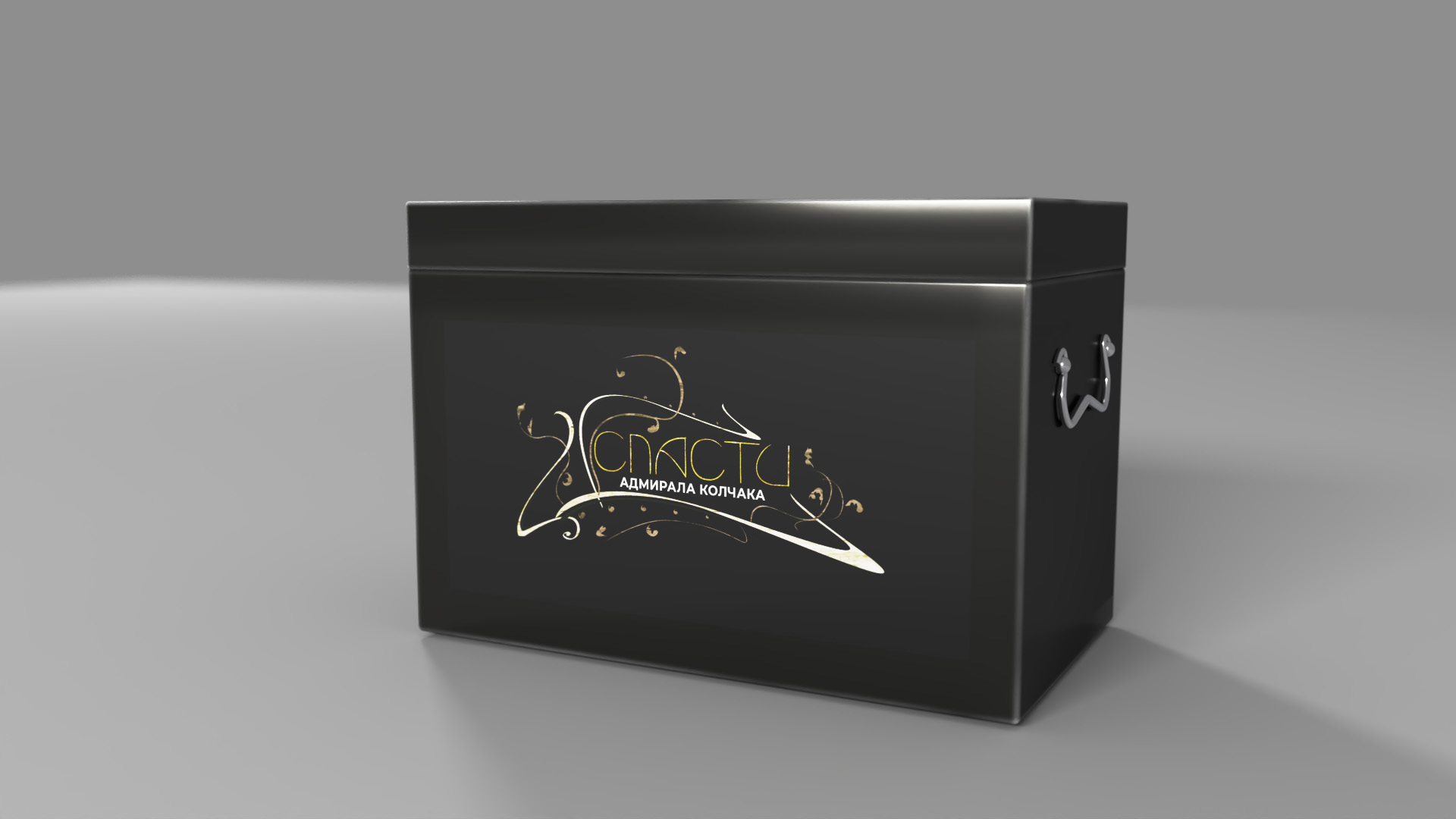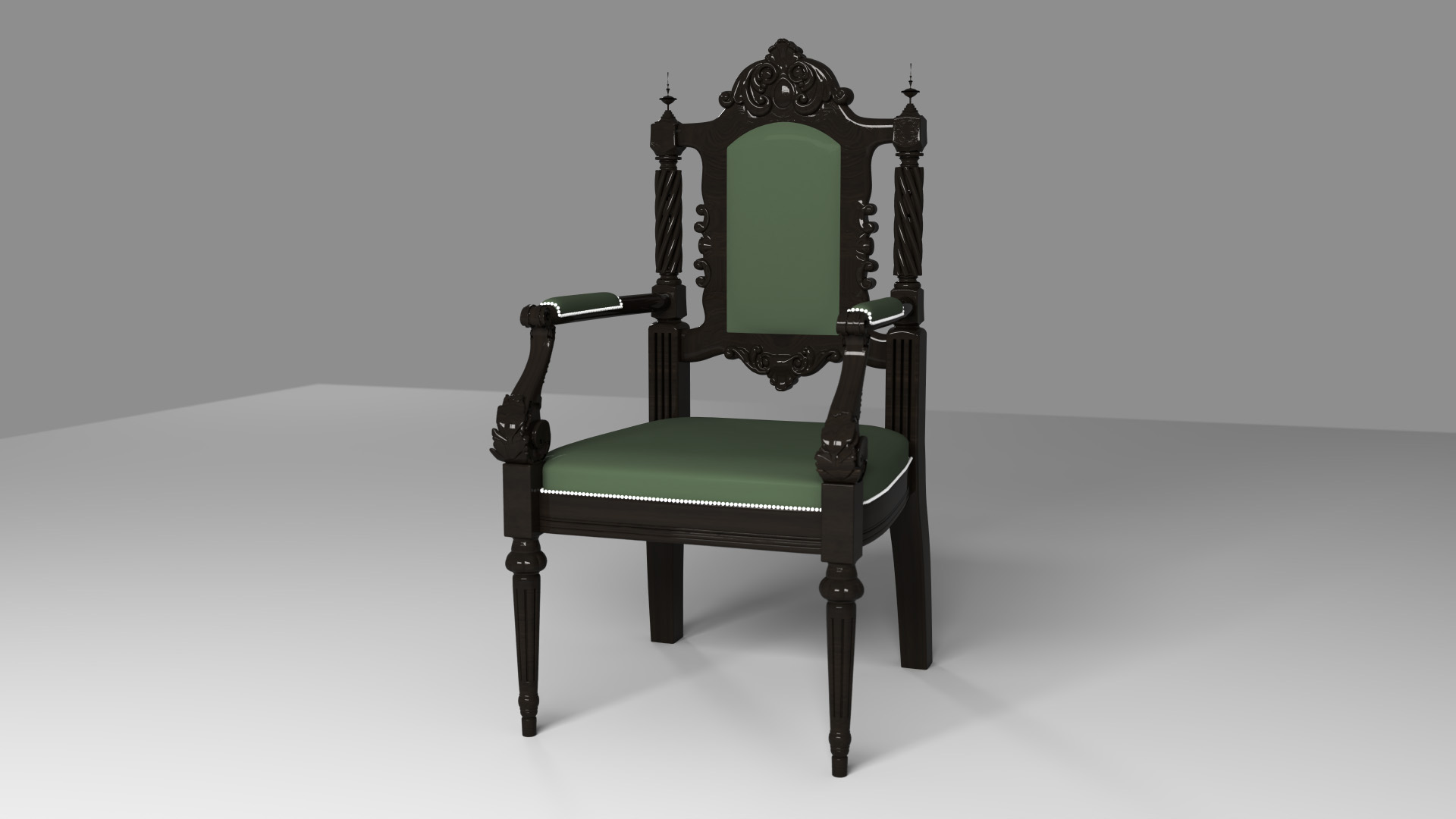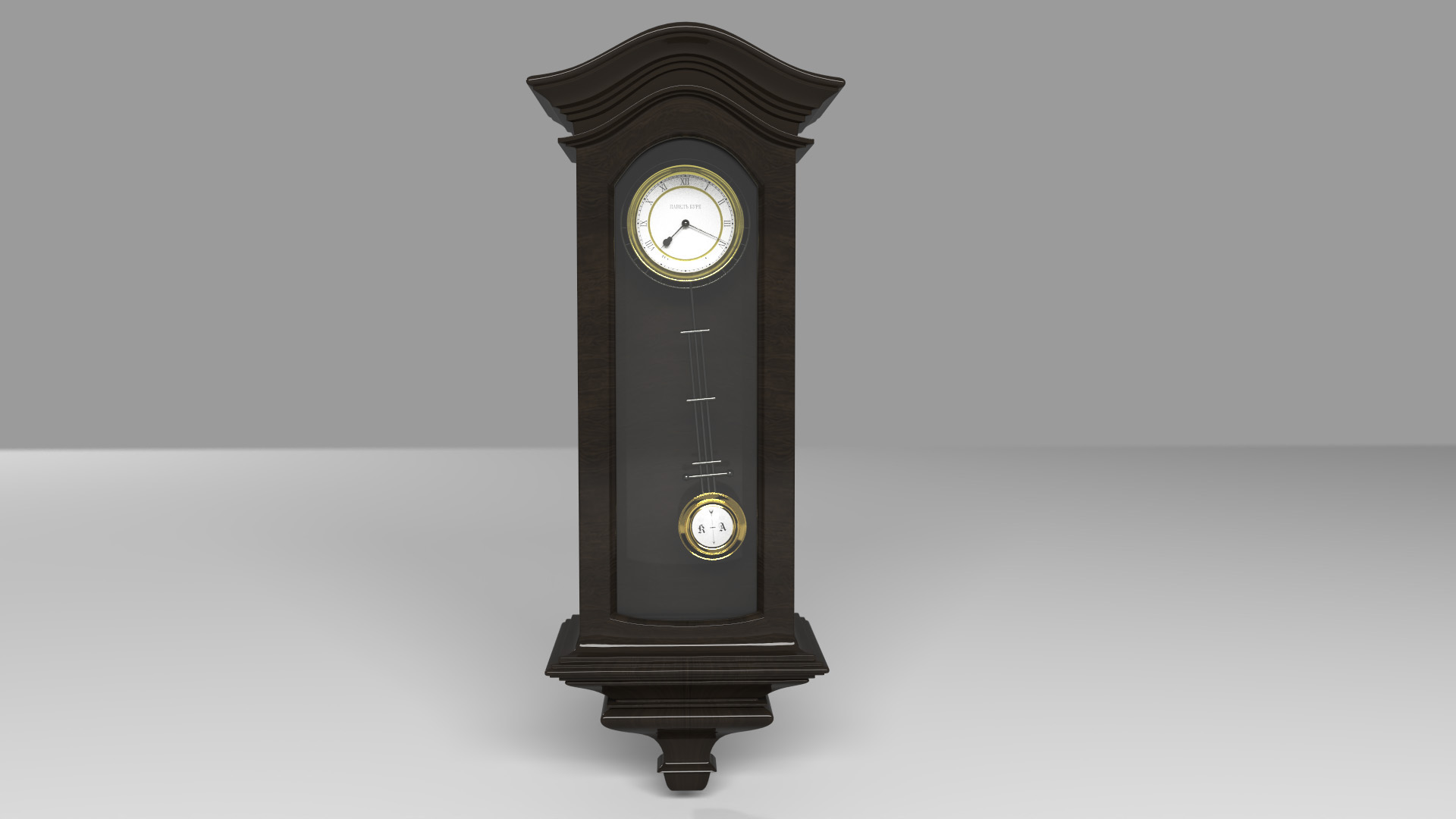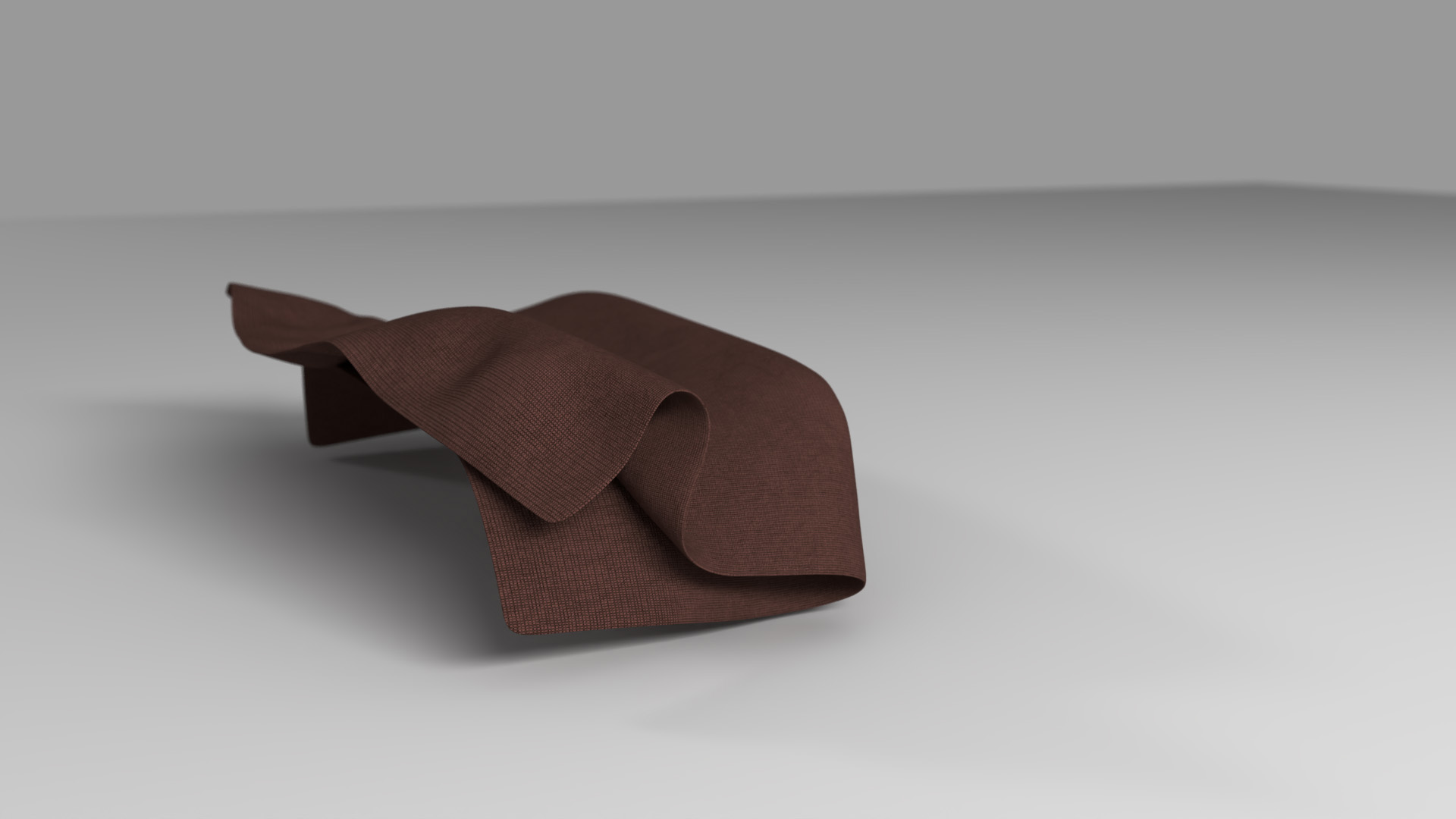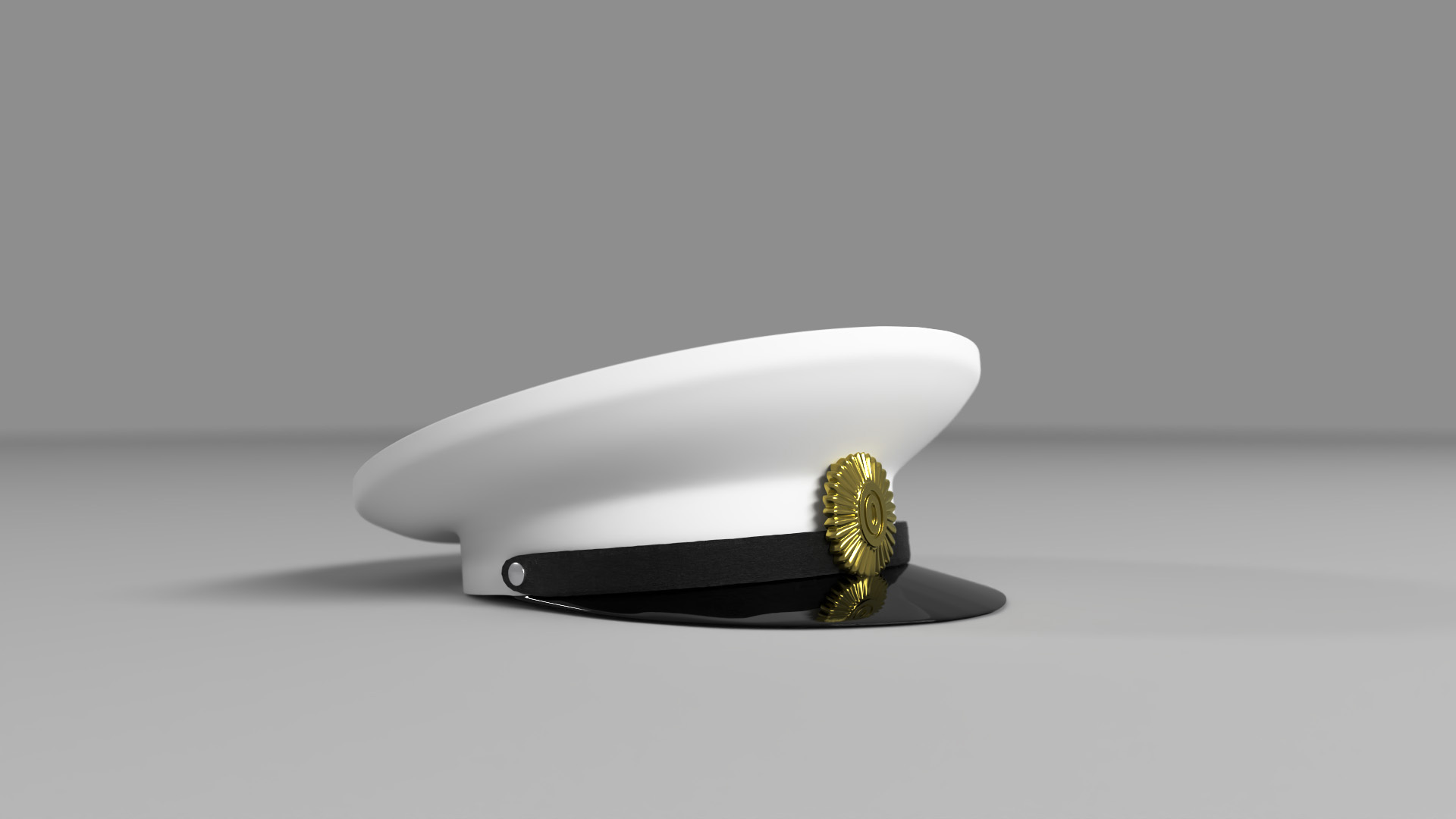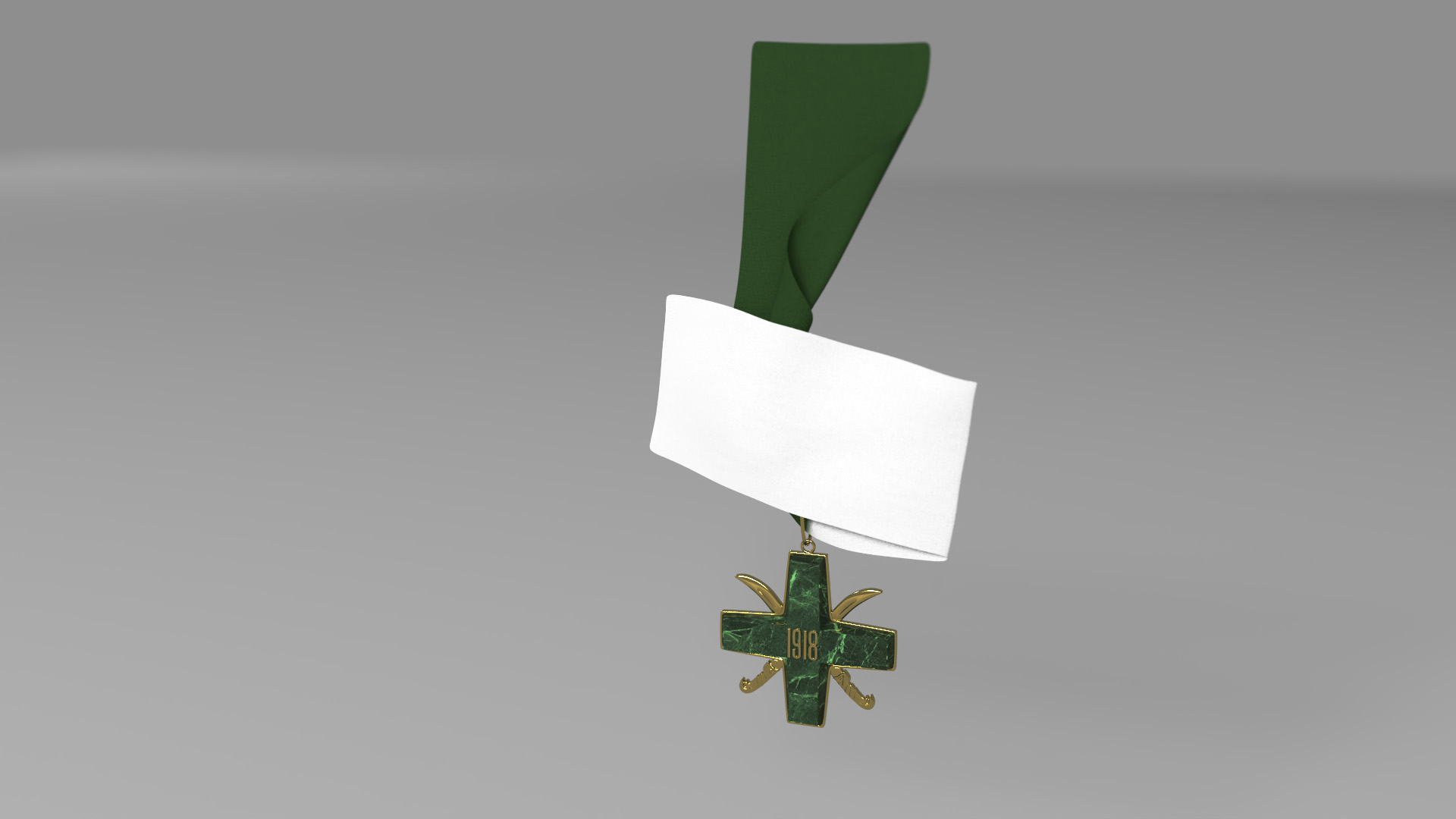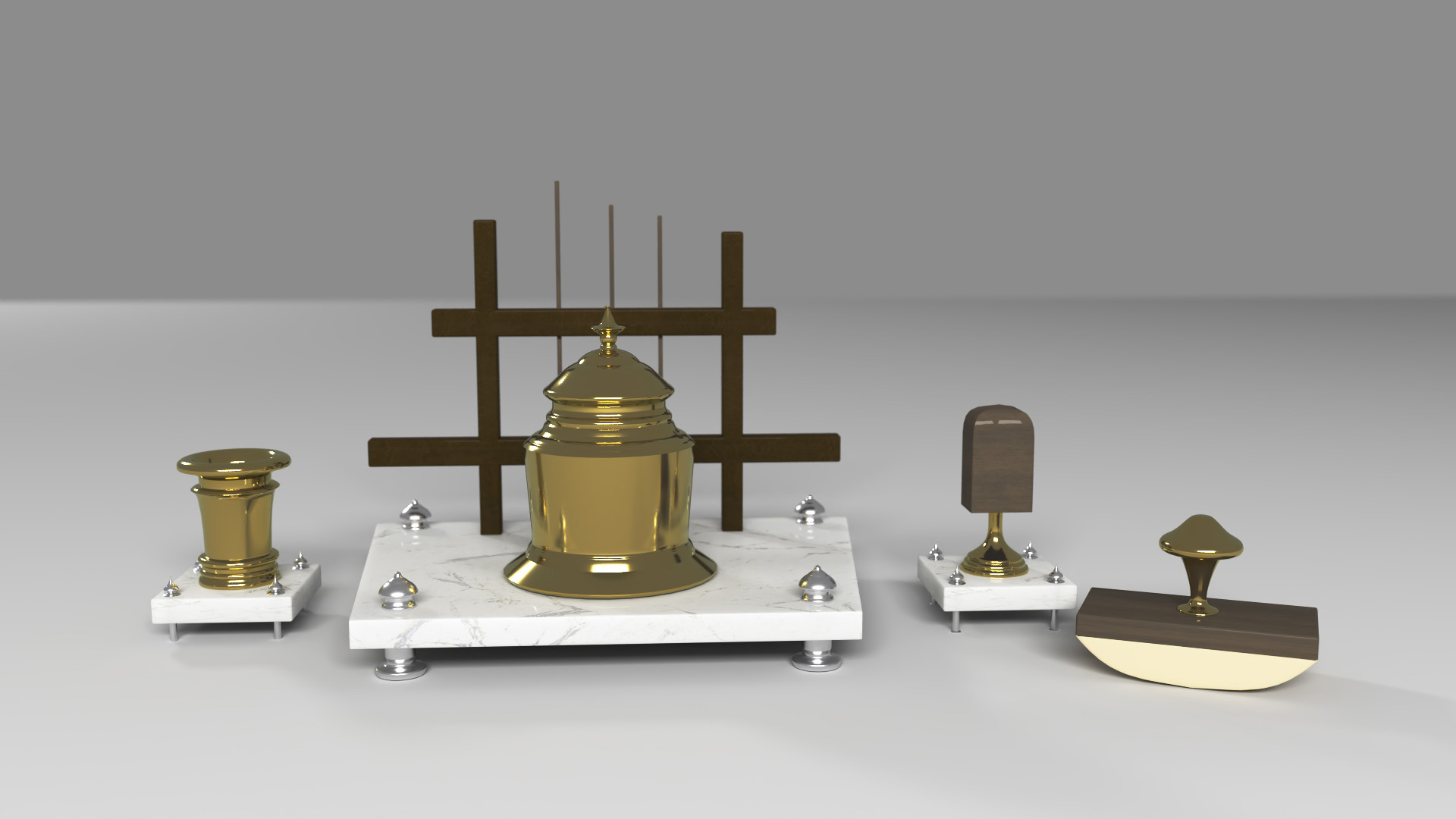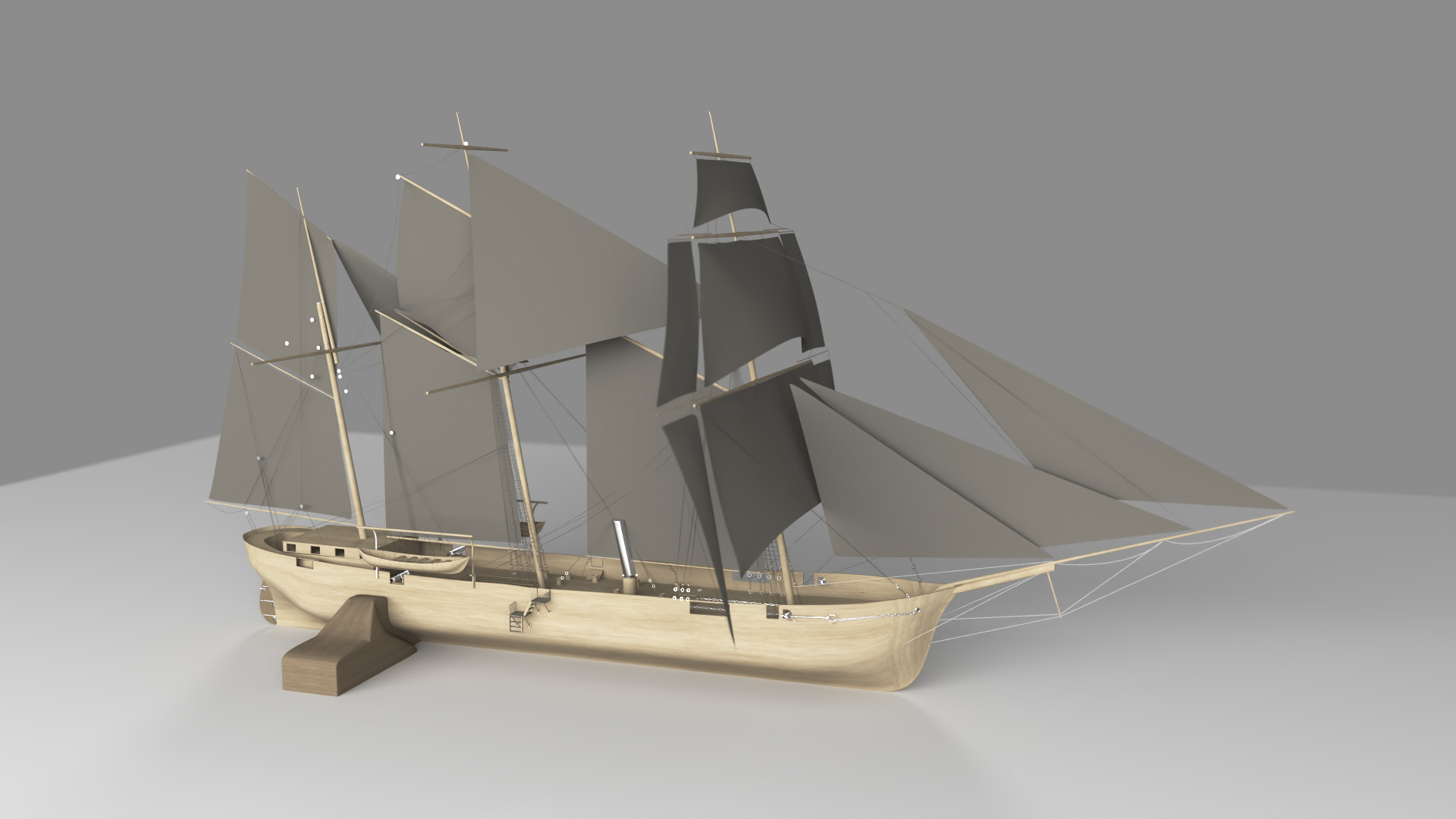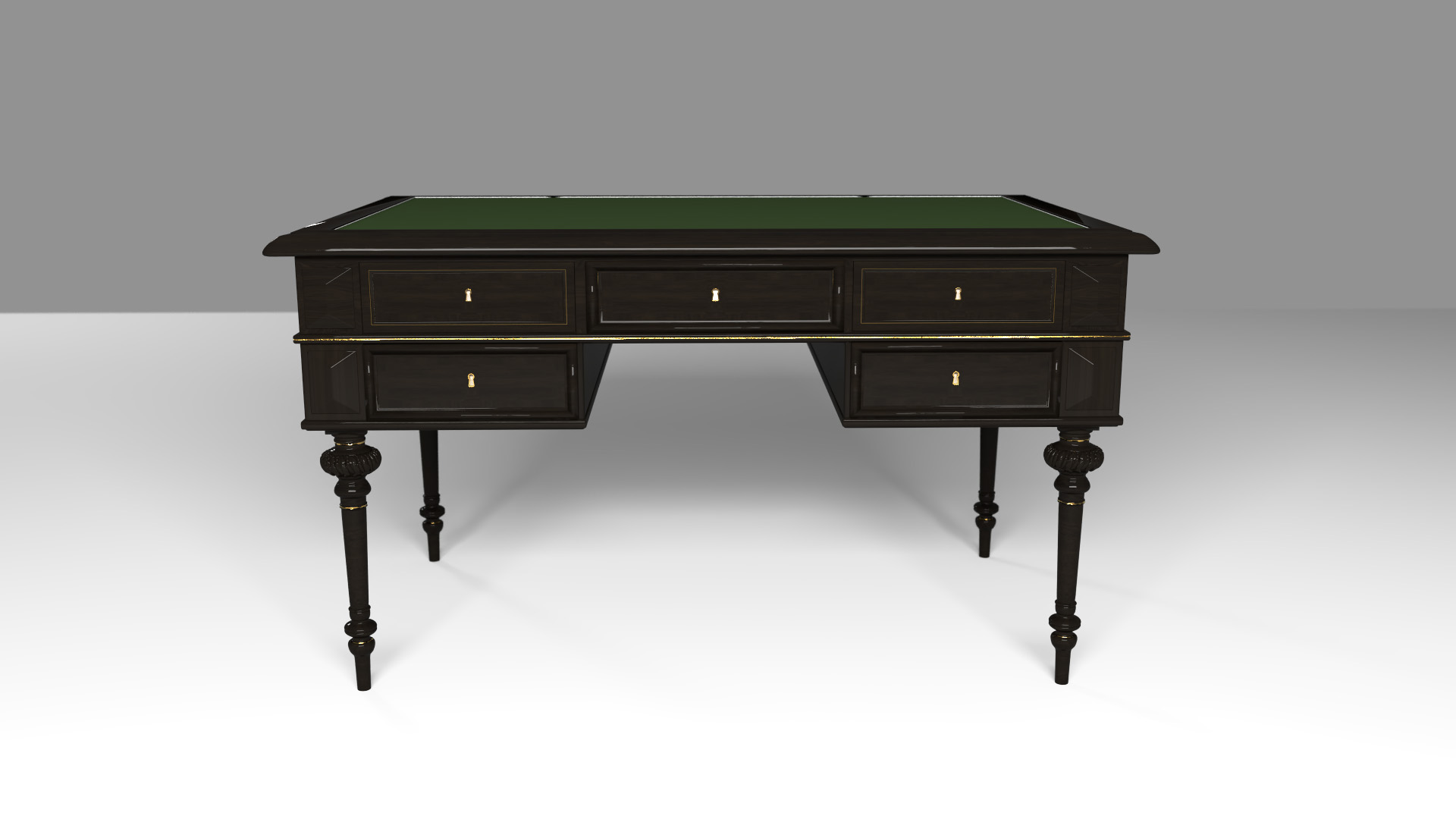 Also I made some promo pictures with 3D-visualization of the book